Aquatic Therapy
We are very fortunate to have access to a swimming pool at the Village School. Aquatic therapy benefits the physical health and wellbeing of our students by providing a multisensory environment in which we use water as a medium for freedom of movement.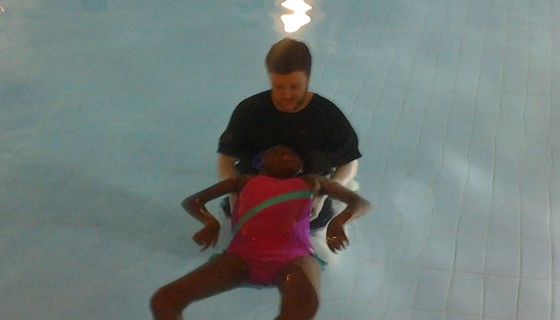 Many of our students have movement limitations in a normal environment. The buoyancy of the water gives additional support to the body, relaxing the tone and spasticity of the muscles in turn giving the student the ability to move in a way not available to them on dry land. In the pool, the students are assisted by an adult at all times and the Physical Management team can provide therapy which includes range of motion, stretching and exercise in a warm and relaxing environment.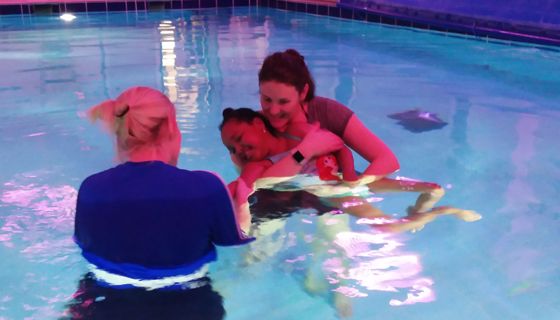 Several staff at the school are trained in Aquaepps including our Physical Management Strategies Team, Swimming Pool Instructor, PE Teacher and Instructor, as well as some staff who work with children with PMLD. All our students have access to the swimming pool on a fortnightly basis. Where appropriate, the children will also have a specialised aquatic programme.