Safeguarding
At the Village School we are committed to the continuous Safeguarding of our children and families and promote the ethos that;
Safeguarding is EVERYONE'S responsibility!
The purpose of the TVS Safeguarding Policy is to provide clear guidance to staff and other community members and visiting professionals for the safeguarding of children and young people at The Village School.
At TVS we believe in progress, inclusion and entitlement and in order for this to be achieved all our pupils must feel safe and listened to. We believe in providing a secure environment for learning where our community of children and young people can thrive and develop to be their best selves.
We know that where children have been the victims of abuse their life chances are seriously affected adversely and in the most serious cases can lead to serious harm and even death. We want to prevent this from happening.
The children and young people at TVS are more at risk because of their complex needs and disabilities therefore we must be thoroughly vigilant. We have a range of support mechanisms at the school and through Brent which can be deployed which includes for example; therapeutic input. TVS will make referrals to social care if we have concerns about a child's welfare and safety.
Normally parents and carers will be informed that we are making a referral, however, if we feel that the child is at serious risk of harm by letting the parent or carer know we are making a referral, then we will not inform the parent or carer. In these cases, we will take advice from social care on the next steps.
Our safeguarding and well-being team:
Designated Safeguarding Lead
Andrea George-Samuels
0300 303 0610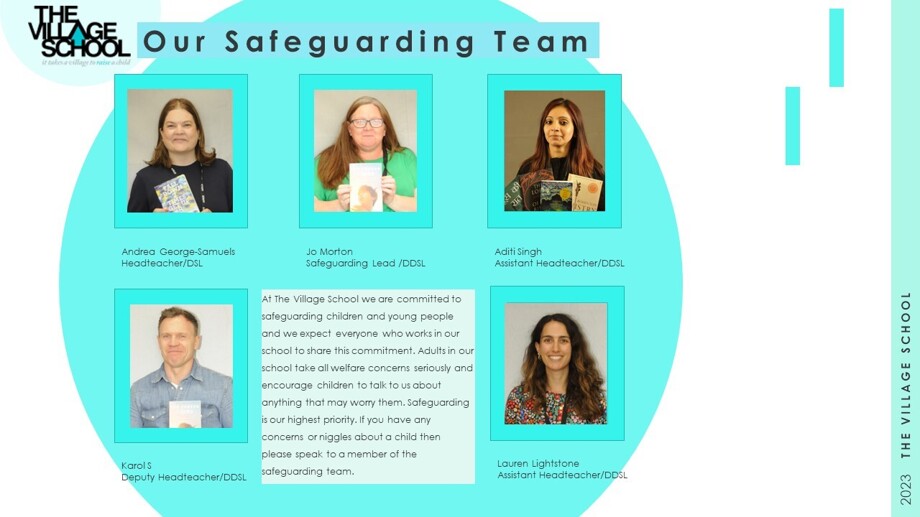 Named Safeguarding Trustee
Local Authority Designated Officer (LADO)
The CLP Safeguarding policy is available to view and download from the policies section of the CLP website. The policy is not directly linked as it may be updated from time to time by the trust, and any direct link would then be invalidated.
Please view other ( e.g. Covid 19 addendum) policies in our policies section, look in Statutory polices, and more information in the Parents and Carers section.
If you are worried that a child or young person is at risk or is being abused, contact the Brent Family Front door as soon as possible to discuss your concerns:
Office hours (Mon – Fri 9am - 5pm): Call 020 8937 4300 (option 1)
Outside office hours: Call our emergency duty team on 020 8863 5250
If you believe a child is in immediate danger you should phone the police. Call 999.
see the Brent website for full details