Stepping Stones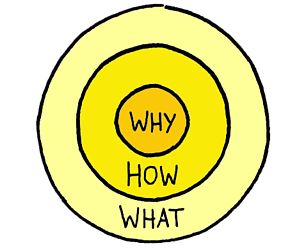 Why

How

What

To ensure that the journey our learners take through their education is informed. Through ensuring their access to the appropriate curriculum model we intend to secure outstanding outcomes to develop their academic achievement, independence, engagement, and social development as they transition through school and move towards adulthood.

To provide a wealth of varied sensory experiences for our learners within an active learning environment thus enabling them to: -Show engagement through exploration, realisation, anticipation, persistence and initiation

-Develop communication skills, to interact with others and make wants and needs known show preferences, make choices, develop pupil voice -Build a sense of self and of belonging -To enjoy learning and embrace and enriched curriculum

-To develop early concept understanding such as contingency awareness and object permanence and to build towards early developmental milestones

-To develop gross and fine motor skills, support postural and physical development and promote independence and mobility. To overcome sensory integration barriers HI/VI/MSI

Learners in the Stepping stones pathway follow a topic-based multi-sensory curriculum that is individualised and meet their PLG targets. Topics loosely follow the sensory themes but will be tailored according to group interests and current affairs. We will consider local and national events, seasonal changes and local theatre programs, creating topics using these. The curriculum focuses on communication, wellbeing, social experiences and preparation for adulthood. To ensure best outcomes, all learners follow individual Physio, OT and Speech and Language Therapy programmes. Stepping Stones learners often have Eating and Drinking Plans and Moving and Handling Plans. All Stepping Stones classes have high staff to pupil ratios.

Learners have access to multi-sensory real-life experiences such as going to School's Café, swimming pool and Shop.

Personal development of our learners is supported through weekly Assemblies, Drama and Dance lessons.

Key stage 4 and 5 students work towards entry level professional qualifications and will achieve The Village School Baccalaureate certificate. These will be chosen to compliment the PLG targets of the individuals and will be balanced with classroom teaching which allows for a breadth of experience and developmentally appropriate challenges.

Person Centred Planning ensures that that learners in Stepping Stones pathway are well prepared for the next step in their learning journey such as going to College and starting their adult life.

Learners developed their communication skills; understand cause and effect and can make simple choices. They know basic routines, understand cues and OOR, anticipate and participate in events.

Learners have been given experiences of different leisure activities, have visited community facilities, developed their social skills and can be a part of wider community. Their physical health is maintained through physio an OT programmes. and learners know their routines.

EHCP targets are achieved, and Further Education targets set.

Learners will have completed Entry Level professional qualifications and received The Village School Baccalaureate certificate. All leavers will have visited and been offered placements in colleges.