TVS wins big at Diversity Awards
Posted on: 20 October 2022
The Village School wins big at the Diversity Mark education awards!
We are so proud to announce that our school received 8 awards at the Diversity Mark Education Awards this year. It shows that along with all our school's amazing qualities, the Village School is also leading the way in Inclusion and Diversity. We would like to congratulate all our hardworking learners who won.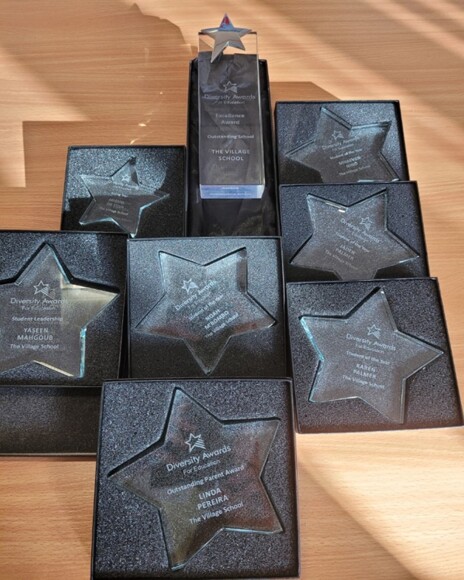 Students of the year
• Jaden Palmer
• McAvennie Nino
• Noah M'Bombo
• Karen Palmer
Rising star
• Miguel De Silva
Student leadership
• Yaseen Maghoub
Thanks to our hardworking and amazing parents who support our learners so well and our school, the winner for 'Outstanding parent '
• Linda Pereira'
One of the most prestigious awards of the evening also acknowledged the hard work of all our staff, the Diversity Mark education award for 'Outstanding school'
• The Village School!
Well done to all our winners!