Congratulations Emma!!!!!
Posted on: 7 October 2022
A big congratulations to our colleague Emma Long, who completed London Marathon on Sunday in 5 hours and 39 minutes! Emma raised over £2,000 for SeeAbility, which is a fantastic achievement! We all know how valuable their service is providing specialist sight tests and glasses for our learners and the impact it has. Well done, Emma!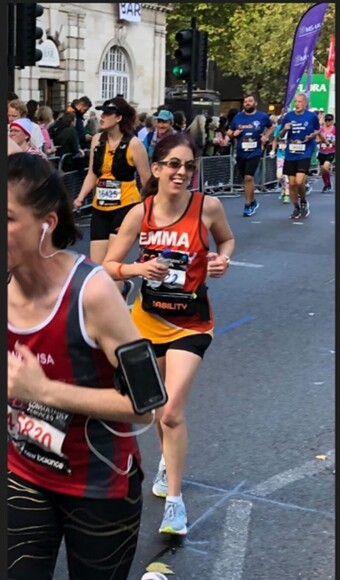 The valuable service SeeAbility provides for learners with special needs is being recognised by NHS who would like parents and professionals to express their views in a survey. This will support the future continuous funding for the service. Please follow the link to participate in the questionnaire. The link will be available until the 14th of October. https://jointheconversation.scwcsu.nhs.uk/nhs-england-optomotry-pilot