Parents Evening January 25th
Posted on: 17 January 2022
PARENTS' EVENING on 25th January 2022
is organised via Epraise!
BY NOW YOU SHOULD HAVE:
-received an Epraise invitation email
-opened the email and accepted the invitation
(Check your spam/junk folder if not found in Inbox)
-logged in to Epraise
-received a number of text messages/reminders re:above
-received an invite to BOOK YOUR TIME SLOT for Parents' Evening
IMPORTANT!
We need you All on board! Epraise is going to be a very active platform in TVS.
Parent's evening is a starting event. Please give it your time and attention.
NEXT:
-Tuesday, 18th January 2022 - we sent you a following text message:
Dear Parents/Carers,
Please book your time slot for Parents' Evening via Epraise now or ASAP.
How to log in:
1. Download Epraise app (recommended; please see Epraise logo)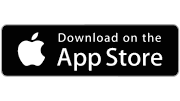 2. Click on this link and follow the Parents guide
3. You will also receive an invite via email you provided for TVS as your email contact.
4. Follow instruction in number 2
Important!
It is essential that your current and correct email address is on our school system.
If you have not provided your currently used email address, you will be contacted by TVS soon.