Epraise, new reward system!
Posted on: 15 December 2021
Dear Parents/Carers,
We are pleased to inform you that, in 2022, we are launching
Epraise, new reward system!
You will also be able to book your appointment for Parents' Evening through the system.
The Parents' Evening feature will be enabled very soon.
How to log in:
1. Download Epraise app (recommended; please see Epraise logo)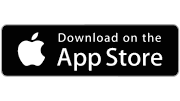 2. Click on this link and follow the Parents guide
3. You will also receive an invite via email you provided for TVS as your email contact.
4. Follow instruction in number 2
Important!
It is essential that your current and correct email address is on our school system.
If you have not provided your currently used email address, you will be contacted by TVS soon.